This is the story of David
David runs a successful marketing company with his business partner Jaqueline. They have been doing so for 12 years now.
Since the day they started, David has given the business all he's got. He is a self-made entrepreneur – there was no silver spoon in his mouth when he was born! 
Davis is streetwise, fierce, and fearless through experience. He is the kind of guy that can light up the room. He has a great network and a strong can-do mentality. His is one of those true visionary minds that is determined to leave a legacy for the next generation.
But at some point, David lost his motivation. He felt tired and at times even exhausted… drained by the constant search for the right numbers to project, telling the staff the same story over and over, the complaints… 
David was worried because of the lack of continuous, clear results, the way his business was organized, and the number of clients that seemed unsatisfied.
He was losing revenue and deep down he knew why. He had reached the ceiling he'd feared for so long: Since he built his business organically, he was missing a tangible framework for growth.
Without it, his house of cards was slowly collapsing.
David can't point out when exactly it started. The feeling crept in slowly and started to eat away at his energy.
Looking back now, he remembers pushing these feelings aside and getting back to work. But when he lay awake at night, he realized how he had been building the business for the past 12 years.
He and his business were pretty much relying on ad hoc custom-made work flows. He felt he was missing the knowledge to consolidate.
He knew his business wouldn't be able to withstand much more in this condition. He was scared.
David realized that putting off the work that needed to be done was his problem. But since it became the status quo, he had no idea how to turn the tide.
Instead of taking real action, David found himself compulsively checking productivity and revenue. He saw costs rising, and revenue sinking. What's worse, he felt an increasing lack of faith in his team when handling a big new client.
He became more and more restless, and, deep down, angry.
Action without vision is only passing time 
Not knowing how to respond, he started focusing on the handling of his managers. He kept track of all of the team members who didn't deal properly with mistakes, while he was trying to figure out how to save more costs.
He started to put more effort himself into reassuring new prospects, sales, and improving production. He also had to deal with Jaqueline's (his business partner) complaints, but had no idea how to reassure her any longer. 
Meanwhile, David noticed he was getting more complaints at home from his wife and children. They missed him, and he missed them too. He felt more and more overwhelmed. 
After a while, with no improvement, David became edgy. He was losing his temper, and even more critically, he was losing sight of what was really going on.
He showed up late for appointments, didn't follow up on actions, and started pointing fingers. Things got worse by the day. David knew he had to turn things around, but how? 
It was not until Jaqueline told him she had had enough, he knew things had to change for real. 
So he finally did what all good business owners do: He showed courage and started searching for a mentor that was an expert in building business operations from the ground up. Hopefully, along the way, he would feel more connected with himself and his dream again.
What any good business owner would do
When he was on the lookout for a solution, David and I crossed paths. He told me his whole story. I listened warmly and carefully. 
After our talk, I reflected and said it seemed to me his experts were "running around in an open field." They had no clear borders, no center spot, or goals to project on. "How can they execute your vision and accelerate the business the way you want them to?" I asked him. 
He couldn't answer…
I told David about my program on how to strategically get a grip on his business operation, driven by his personal core, from the inside out.
He could then imagine how it would bring back his passion and focus, and therefore the energy in his team. Ultimately what he longed for most was his time and the joy of doing what he knows best. 
He felt I could help him and he decided to join the program: Building your Business from the Inside Out. We started our journey one week later. 
David was ignited again, and his team followed
First we uncovered all the hidden obstacles within David. When he became aware of how he was blocking his own way, the path was clear. 
Then we focused on the business. We took a close look at current reality and discussed David's initial dream and his clear, highly ambitious vision for the 3 to 5 years to come. 
At the end of step 1, we were able to get rid of his underlying personal pain and had a clear idea of what was needed. We were ready for a new beginning.
The ignited picture of the business playing field immediately ignited everybody involved!
If you want to know how that feels, enjoy this short movie clip from the movie 'The Legend of Bagger Vance', directed by Robert Redford. 
Then I guided David and his top managers in translating his vision into a sustainable and tangible strategic behavioral framework for the upcoming year.
We set clear goals, strategies, measures, and weekly activities. Using this framework needed to feel as normal as drinking a daily cup of coffee. This is what we accomplished in the next step of the program.
In this stage, we translated the vision framework to every single department.
Now everyone felt they had their own circle of influence to accelerate, while being aligned with each other.
They all spoke the same language again, because they were all working for the same exciting goals and vision.
"How does that feel, working for the same vision?" I asked one of the managers. "Well, like the janitor at NASA when he told president John F. Kennedy what he was doing: I am helping to put a man on the moon!"
We all laughed. The tide was finally turning.
They all did the work and fully focused on what had to be done to deal with the overdue maintenance issues (inside and outside), get a grip, and start scaling up the business.
In the process, unfortunately a number of team members were let go, but at the same time the business attracted better-suited and more qualified people to take their place. They fitted each other!  
The results? 
Everybody was at ease and ignited again. Together they had been able to step out of the wild water' and plant their feet on solid ground again. That was a perspective they all loved. 
And what happened after? David noticed after a few months:
The team was still truly uplifted. He was proud to feel like their inspiration again

Productivity went up, due to better efficacy and effectiveness, supported by the framework they had installed. Meanwhile costs went down.

David experienced flow in the process. He was saving time and the information he needed was available on demand

He was so proud to tell me that the rates on his customer satisfaction went significantly up

as well

as his employee satisfaction. 

The quality of the business had improved on levels, which eventually resulted in more traffic and higher revenue. 
But even more important
What also happened was that David achieved a much higher level of consciousness. He became aware of who he was on the inside and what he could realize on the outside.
His team felt he was more accessible, responsive, and available, and so were they. The spark was now not only in David's eyes, it was in the air. 
While coaching David and his top managers we focused on:
Better connection with the soul and mind and reflecting together on this. 

Higher adaptability in the current context, and acting on what you can influence

Better stress management 

Higher frequency of positive mood and breath work
Take a step back 
David managed to create a safe, solid foundation for his business that could now run without him being around all the time.
With faith and confidence, he could take a step back and focus on what really mattered to him. It was wonderful to see such a magnificent change in him and his team. Together they contributed to what he had envisioned.
There was a twinkling energy. This is my key to say goodbye. 
It goes without saying that David and his team were excited by spending time on improving the business experience and making it more profitable. But most importantly: David and his team felt actually ignited by the business again. 
David totally committed and… he got back his time freedom! How does that sound to you?  
Are you ready to get out of the wild water and create a predictable business operation with highly tangible results, one that is fully aligned with your core dream? 
Then feel free to ask me more about the Built from the Inside Out program. Book your free vision call here.
By the way: I know what it is like
I myself come from an entrepreneurial family. For years, I sat front row as a young child watching my parents having the same experience as David. It charged me to become who I am today. 
The key in the program is aligning your unique ability as an entrepreneur (your never-ending source) with an effective and efficient business organization.
That is my mission: to make sure the entrepreneur comes home ignited and feeling truly connected with the people they love, and with themselves.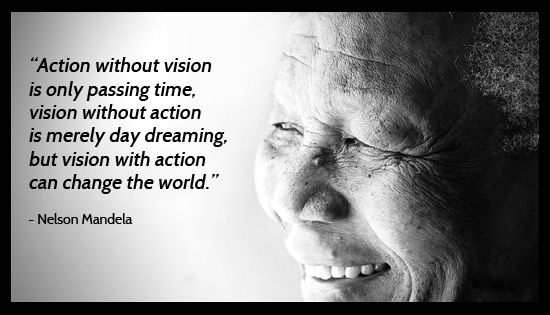 Do you also want to feel ignited again? I would love to meet you!
Book your free vision call here